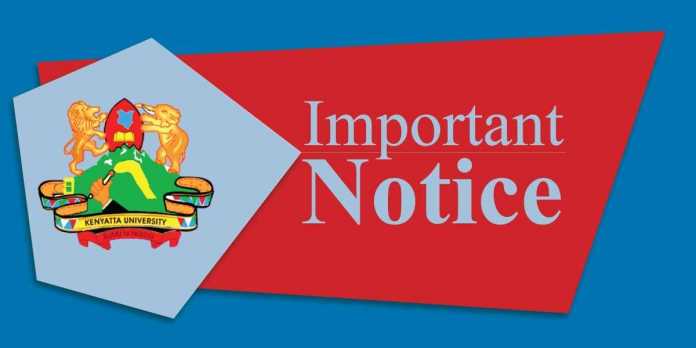 In a move that did not as a surprise to many, Public Universities, Kenyatta University included, have extended the election-period break by a week; VCs Committee Chairman Francis Aduol says they will open on Aug 28 instead of 21st.
This may be attributed to that the election petition case is still underway and would not be recommended to resume classes there being the now reduced tension due to the August 8th elections.
As a consequence, the IBP students who had their exams scheduled for 21st to 25th August 2017 have had their exams postponed to December 2017. This is according to an official circular by the institution.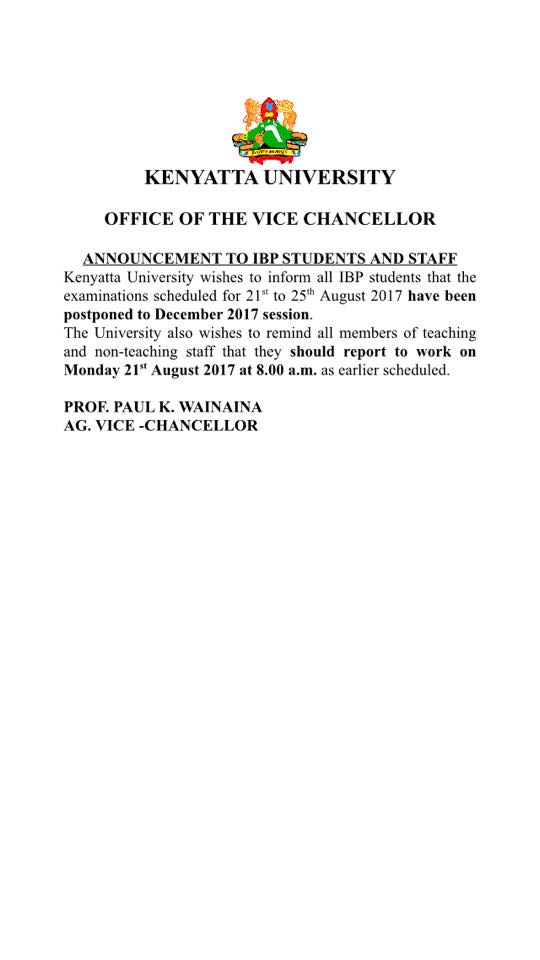 While this might be welcome by most students, nobody does miss reporting back to school after a long holiday anyway – it comes as a disadvantage to the School of Medicine Kenyatta University students who are yet to sit for their final year exams and supplementaries scheduled for 28th August 2017.
Luckily, as per a memo by the School of Medicine congressman – Erastus Mbuno – the Library is now open for those who wish to access it. Hopefully come next week, everything will have been sorted out.