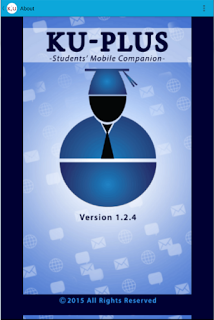 The first time I heard about it I was curious as to the guy behind it. So, I arranged a meet up with 'Bob' the Electrical Engineering student who thought it necessary to have an app centered on Kenyatta University affairs.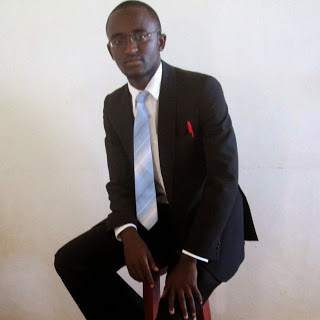 The app, according to Kelvin Mwangi aka 'Bob' (K.U's next Bob Collymore) – the app is meant to reduce the student's reliance on K.U notice boards, which, if I'm anyone to go by – students never read notice boards. (Or do you?) As such, the app which is available on Playstore for android phones has categories covering News, Events, Jobs and Sokos etc which are meant to engage every comrade who would need such services…say, if you are selling your phone/laptop – you can place it in the K.U Soko bit. Or if you want (and let it not be said I was the one who said this) someone to do your assignment/thesis – place your advert in the jobs/services section and somebody qualified enough will be forwarded to you.
I personally support this idea, as in many ways it will enhance communication both within the student's body and official communications (in the news section) from the Admin/KUSA unlike whatsapp and Facebook posts which are manipulated by the time they get to the comrades/readers. – These news will be edited/written by the Admin of the app.

The app was pitched by one Mr. Masika – the deputy director dean of students who helped push the proposal to the Vice Chancellor Kenyatta University. This, Bob says…will help enhance the app growth in terms of programming which – with your help – will eventually go full scale.
K.U app is currently hosted by Bob, who as I talked to sited such challenges as funding and marketing of the app which I believe we as comrades can download the app and keep it alive.
Support the K.U Plus app can be next big thing in K.U – share this app with your fellow comrades as a reliable source of information, free advertisement for your business.
For more info please contact Kelvin Mwangi 'Bob' @ FacebookRead George Thuku's review!


Download the app here: Campus Info or Here
Or 
Directly from Playstore