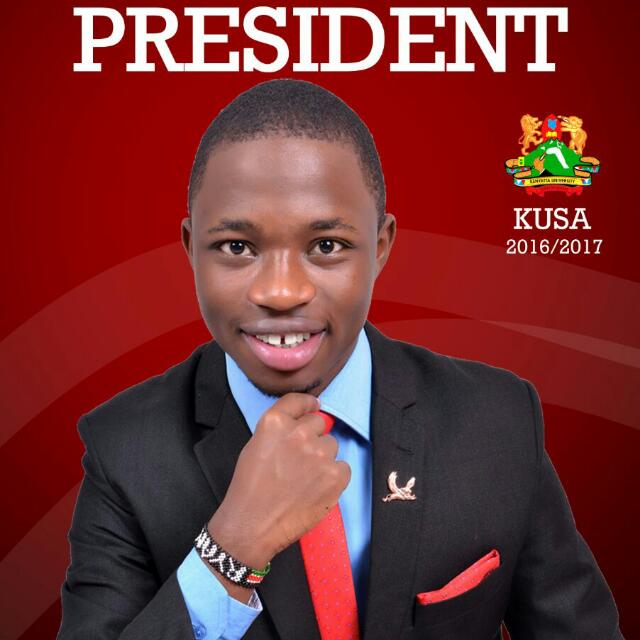 Many comrades have come to appreciate what this gentleman has always done and in so doing the greater majority have pledged their support towards his bid for KUSA top seat, the Presidency.
His smile and charisma has made many comrades rally behind him but the main factor for this support is his indispensable track record, workaholic character and his easily-approachable kind of leadership.
He is one person who believes that we ALL belong and has been championing for non tribal, accommodative and all inclusive kind of leadership for our association, A PRESIDENT FOR ALL.
Dr. Ryan Tei Served as the Deputy Secretary General and later acted as the Secretary General and here are some of the achievements that comrades can't help but note:
✅KM HOTEL INSPECTION
-In collaboration with Ministry of Health, Public Health Dept to ensure that all eateries were safe for comrades
✅CAMPAIGN AGAINST DRUG & SUBSTANCE ABUSE
-Hugs not Drugs
-Above the Influence
✅THE BEST HEALTH WEEK
-First Health week to have an array of more than 12 options and happening at KU Bishop square due to the traffic it attracted
✅HIV/AIDS SENSITIZATION CAMPAIGNS
-Take the Test Take Control
-My Status My Stronghold
✅HEALTH DRIVES IN ALL SATELLITE CAMPUSES
-A small kind of Devolution of services offered at main campus
✅START TODAY SAVE TOMORROW CAMPAIGN
-For environmental conservation
✅CHAMPIONING FOR THE URGENT COMPLETION OF THE NEW HEALTH UNIT AND SUBSEQUENT USE BY STUDENTS
-It was to be a reserve for Staff but he saw to it that Students also got attended from there
-More staff and modern facilities
✅CONSTITUTIONAL REFORMS
-Review of the Elections Guidelines to favour all students
-Establishment of a Foreign Students Congressional Area
✅ABOLISHMENT OF FADED ID REPLACEMENT FEE OWING TO POOR MATERIALS BY THE SUPPLIER
-This was done for free from May to October 2015 only to be reintroduced due to the reluctance of the Outgoing officials
✅PUSHING FOR THE AUTOMATION OF FEE PAYMENT
-By the time he left office as the Ag Secretary General, only Standard Chartered Bank was remaining. All the other 3 banks had confirmed.
✅INVOLVEMENT OF THE RELEVANT DEPARTMENTS TO ENSURE BETTER SERVICE DELIVERY
-He involved th key depts and schools like Medicine, Environment, Public Health and Applied Human Science in all the events in his docket to maximize on service delivery and for the benefit of all students
✅THE FIRST EVER KUSA BROCHURE
-He authored and produced the first ever KUSA Brochure to help the fresh students in the orientation process.
Dr. Ryan TEI went out of his comfort zone. Spent sleepless nights to ensure that Students were always put first. That's what leadership is all about anyway, Putting First things First. He took his roles like a professional in the field and delivered to his maximum best.
He, for 3 months doubled up as both the DSG and the Ag Secretary General and the service delivery in both offices was clear and evident.
The workaholic he is, Makiti Ryan Tei remains to be the best choice for the PRESIDENCY this year for he has proved beyond any reasonable doubt that he can deliver beyond written and spoken manifestos.
The Comrades have #theCHANCE to choose between Intimidation, Hooliganism and Propaganda and realism and Progressive agendum for themselves