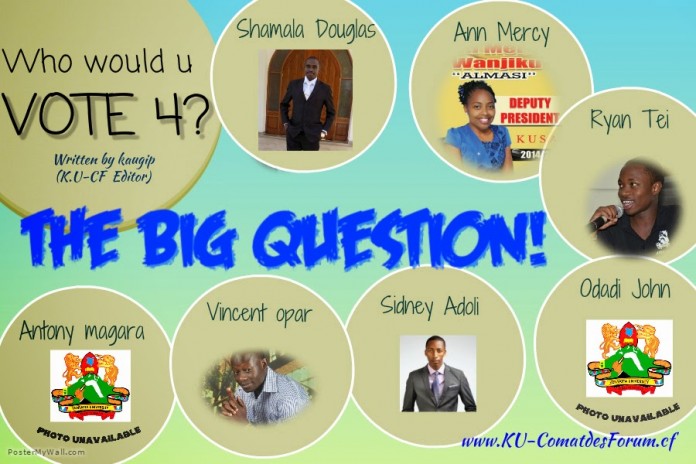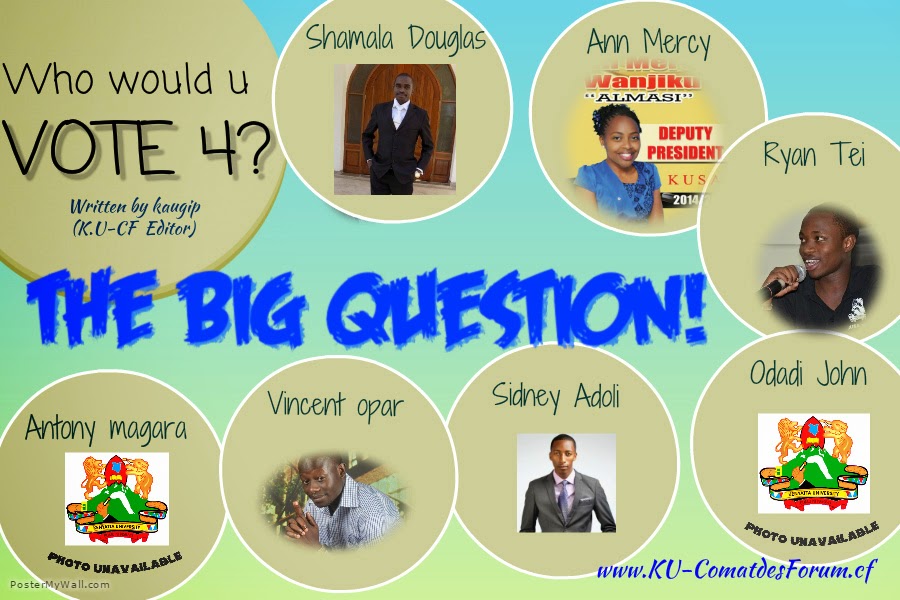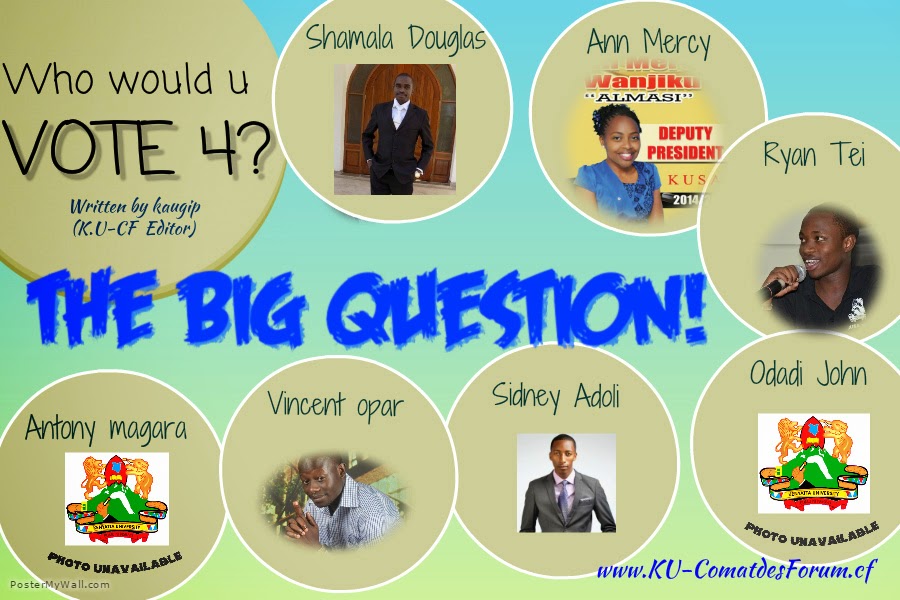 Poll by K.U-Comrades Forum
KENYATTA UNIVERSITY STUDENT'S RESEARCH INSTITUTE conducted research on the current politics in the university.A sample of 2000 students based on residence was conducted. The research was conducted during the examination period. Here is a full report from Maimuna a reporter Ku-FM showing presidential aspirants and their percentages accumulated.
Shamala Douglas 38.1%
Ryan Tei 20.75%
Sidney Adoli 15.6 %
Vincent opar 11.3%
Ann Mercy 10.6%
Antony magara 3.1%
Odadi John 0.55%
It's stipulated that Shamala Douglas earns his fame from Kenyatta market ( KM), Kahawa, Nyayo zone,parklands campus and parts of mfumbiro.
Ryan Tei gets support from eastern zone ie mfumbiro, old menengai and nyandarua.
Sidney Adoli earns his support mainly from ladies of Abadeyas, lukenya and Ngong whom he embraces by modelling pact.
Vincent opar gets support from his hostel kilimambogo and Ruiru campus where he owns a bed sita rental house
Ann Mercy gets her support from lukenya and longonot hostels. she also gets support from comrades who takes evening meals at Western mess
Antony magara, a resident at Githurai earns fame from fellow githurai non residents
Odadi john earns his support partly in Ngong and old ruwenzori where owns a tack shop
Regards more information in the next research.
– by Jamlax Sanya
Who would you vote for?!