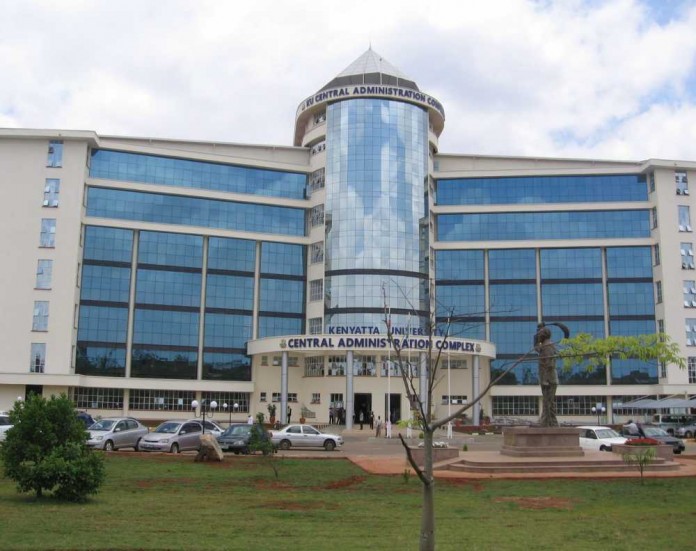 Kenyatta University (KU) is set to become the first public learning institution in Kenya to produce and connect solar power to the national grid.
The university plans to develop a Sh1.2 billion, 10MW plant at its main campus in Nairobi in partnership with French firm Urbasolar.
The facility will also be used to nurture students' expertise in the fast-growing sector and serve as a centre of excellence on solar energy. The partnership will also see the university start to make solar panels.
Urbasolar, which manufactures solar panels in France and constructs solar parks, has an operational footprint in Kenya.
"The partnership between Urbasolar and Kenyatta University will strengthen Kenya's expertise in solar power," said Urbasolar's business development manager Sebastien Poncelet.
KU's solar park will rival Strathmore's 0.25 MW solar project which the private institution connected to the national power grid in October last year.
KU will initially build a smaller solar powered station in April on a pilot basis to meet part of its energy needs, paving the way for a larger plant.
The pilot project will have a capacity of 100 kilowatts and is funded by the French government at a cost of Sh17 million (€160,000) as a demonstration of the viability of the project. This will be followed by a 10MW solar park to be financed at a cost of € 12 million (Sh1.2 billion) through commercial loans (80 per cent) and equity, according to Mr Poncelet.
KU has in recent years been bullish on projects development to diversify its revenue streams, including the construction of a complex which hosts a supermarket, retail shops, banking halls and conference halls.
Satellite data shows that Kenya's best locations for harvesting solar power are Nairobi, Nakuru, Kisumu and Mombasa.
"Nakuru is the best location to construct a solar power station because the area receives high sun radiation levels while the land is elevated and the temperature is cool," said Mr Poncelet.
The intensity of sunlight, and not heat levels, determines solar power generation with hot places having lower electricity yields.
Investors connecting solar power to the national grid have been selling electricity at Sh12 per kilowatt hour ($0.12) under a feed-in-tariff which is a predetermined electricity rate.
But the country seeks to transition to the auctions system where firms will bid to construct renewable energy projects with the tender being awarded to those that offer the lowest tariffs, favouring consumers.