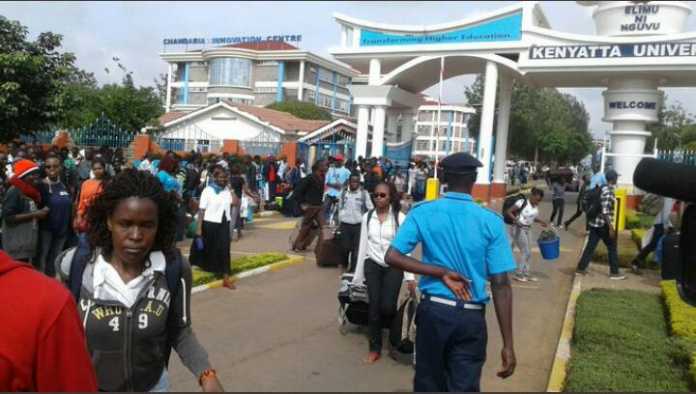 Yesterday saw a rather unforeseen evening when unrest swept over the university with photos of burning building making rounds on social media.
This comes days after the university released a memo postponing the 1st semester dates due to the lecturers strike and the scheduled end of semester exams.
The university management released a memo posted on their website indicating that the university is now closed.
Following the continuing nationwide lecturers' strike that has adversely affected academic activities and heightened agitation among students, The University Senate had decided to close the University until further notice.
In view of the foregoing, All Students are required to vacate the University premises by Friday, 17th November 2017 at 9.00am.
A student was in the commission, badly injured with gruesome photos of a badly wounded lady being posted online. Further details are yet to be confirmed but word is, this was an act by individuals purporting to be boda boda motorists at KM who are behind the incident.
From KU – Comrades Forum, we send our deepest condolences and ask the students to heed the university closure notice and go home. Desist from any activities both in school and its environs and online that may land you in trouble with the authorities.