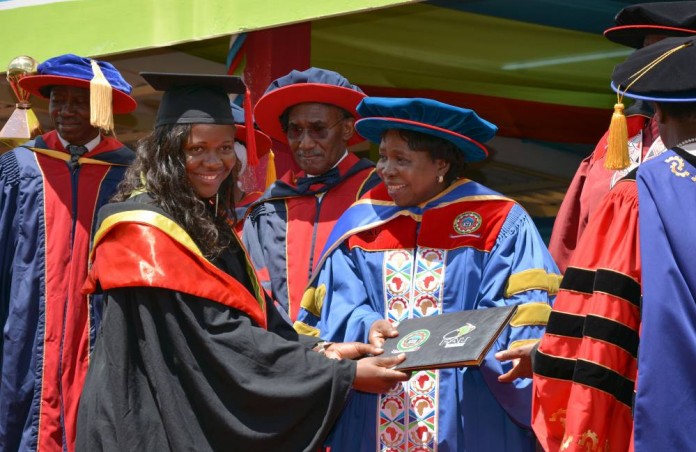 Notice to prospective graduands of the Kenyatta University 41st graduation ceremony;
KU wishes to inform all the students in the regular, institutional based and digital school programmes who have already completed their studies or have done so by the end of August 2016 that they can apply for the 41st graduation ceremony scheduled for December, 2016.
Note:
Application is a must for those wishing to graduate
Only students without fees balances will be cleared for graduation
Application forms are free and available at the respective Deans of Schools' offices at the main campus and also at the director' and coordinators' offices in all other campuses and DSVOL Regional Centers
Application forms can also be downloaded at www.ku.ac.ke
Application forms should be filled in quadruplicate.
One copy of the application form should be submitted to the dean of the relevant school; the second copy to the Registrar Academic (Central Administration Complex, 1st Flr – Room 128), the third copy should be retained by the applicant.
The Deadline for Kenyatta University 41st Graduation ceremony is 14th October, 2016.
For more inquiries call: +254786335111