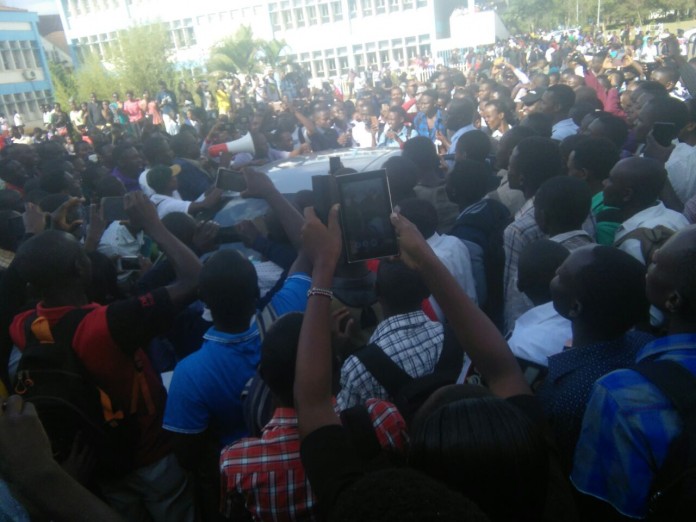 Anyone who tells you that he, or she knows what comrades want or what comrade's goal are, is simplifying. KU is at least complex, contentious and turf ridden as lectures on strike, with the added complications of secrecy as students struggle to decide whether reforms or revolution would answer their needs, while the existing comrade power structure and scramble to maintain status calm.

This is a topic that has led to debates over the rights of the comrades affairs and its dominance in university affairs. Tense started when KU student posted a comment on Whatsapp thanking comrades who had worked tiresomely to rescue a lecturer from angry union members and called the whole experience 'overwhelming'.

Vinny K'otieno, a Facebook user, posted, "Its only in KU where some lecturers strike at OML grounds while others are continuing with classes at Az, these people lack solidarity. Comrades power is stronger than Lecturers power. And the weekend continues until further notice!. #LecturesStrike",  Mc'Otieno Jnr posted.

Nonetheless, students continue calling on the sides to be restraint and end their differences through dialogue and mutual understanding.