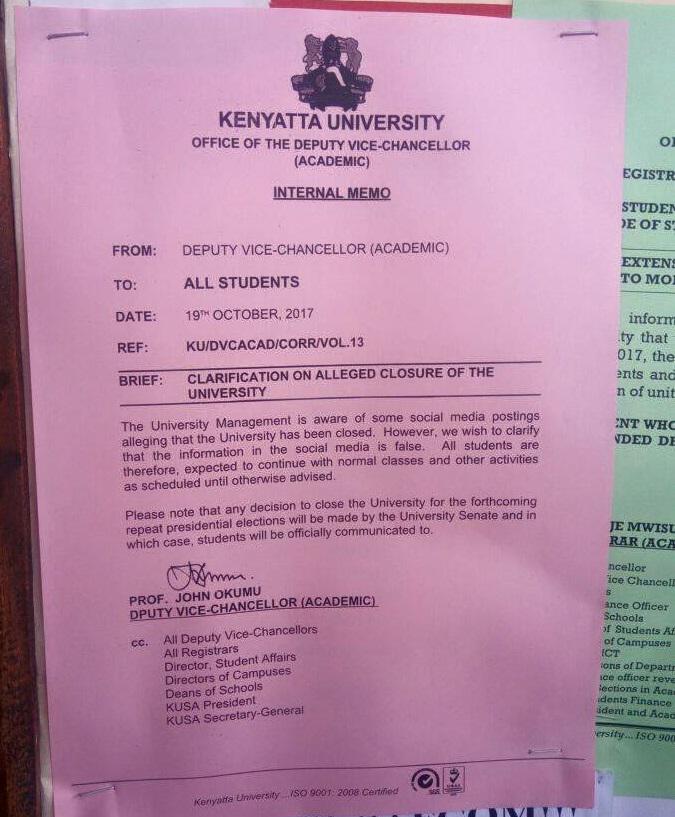 There has been fake news making rounds on social media surrounding the 26th October repeat elections break – with those involved claiming that the students have to clear from the university soon.
In a memo by the Kenyatta University Administration, the news were deemed fake and students' should go on with their scheduled academic activities.
This comes at a time when some students are sitting for their CAT 1 exams. This, perhaps, is the reason some individuals are spreading the rumors.
In the university memo the administration has clearly stated that they will, through the right channels, communicate on the break dates.
For those sitting for their papers this week, success!