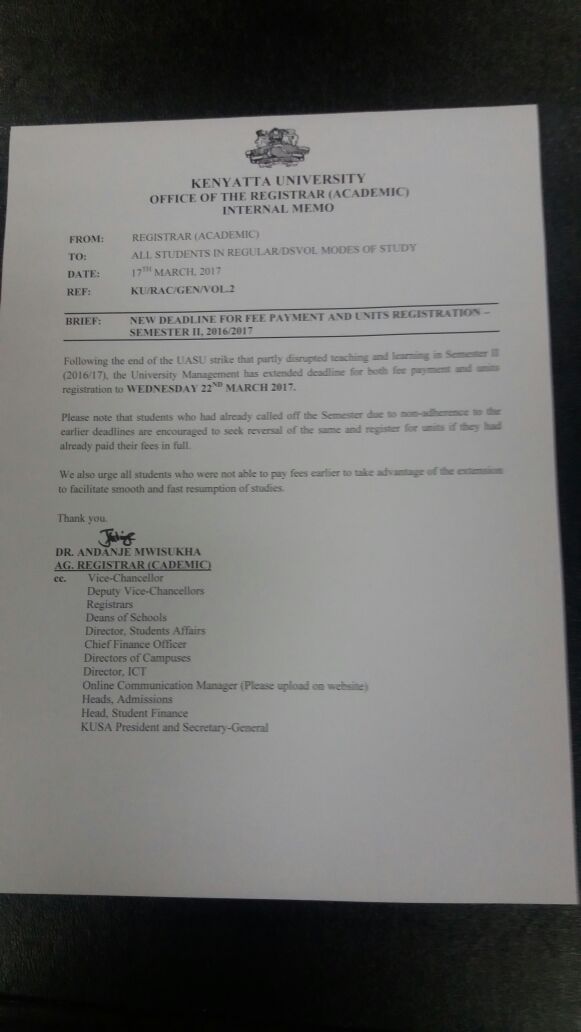 Following the lecturer's strike being called off earlier this week (finally!) – came the issue of units registration and fee deadlines.
Some cases of students who had opted to call off the semester after being misinformed that the semester had been cancelled – have been given a chance to register for the 2nd semester 2017 again.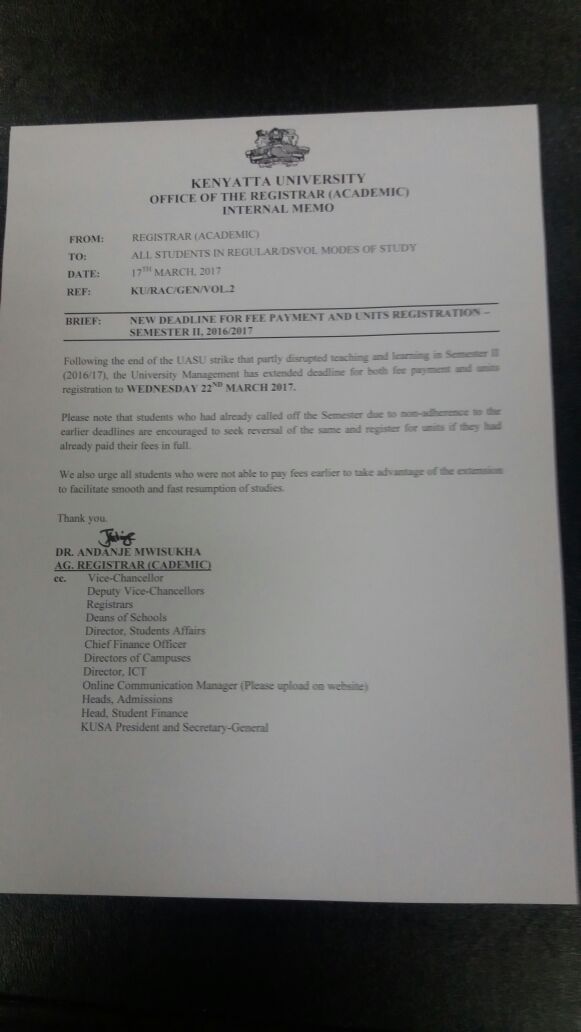 In a circular released by the school administration, the deadline for the units registration and fee payment has been extended to 22nd March 2017. afterwhich those who have not registered will be forced to go home.
In a post by KUSA president Sam Were Were, he admitted the semester has been quite unusual and requested that students be patient and wait as the new semester dates are being set and will be communicated soon.
EXTENDED FEE DEADLINE AND UNIT REGISTRATION
Hello comrades, I'm delighted to inform you that following your passionate…

Posted by Were Were on Friday, March 17, 2017