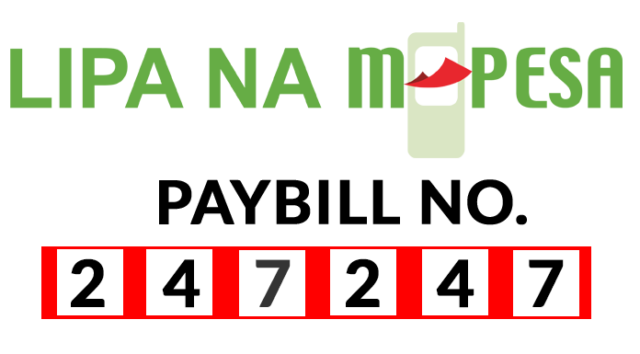 Go to Safaricom SIM Tool Kit, select M-PESA menu, select "Lipa na M-PESA"
Select "Pay Bill"
Select "Enter Business no.", Enter Equity Bank's Lipa na M-PESA PayBill Number 247247 and press "OK"
Select "Enter Account no.", Enter your Equity Bank Account Number (e.g. 0100 xxxx xxxx) press "OK"
"Enter Amount", Enter the amount you wish to deposit and press "OK"
Enter your M-PESA PIN and press "OK"
Confirm all the details are correct and press "OK"
M-PESA HAKIKISHA, You will get a notification with the intended recipient's name e.g. "Pay Equity Bank KSh1,000.00 for Account 0100 xxxx xxxx Press 1 within 20 seconds to STOP this transaction." To stop a wrong transaction, Enter "1" and press Send within 20 seconds. Pressing "Cancel" will complete the transaction.
You will receive a confirmation SMS from M-PESA.
Equity Bank will also send you a confirmation SMS.
---
Equity Bank Limited Customer Care
Call: 0763 063 000 / 0711 026 000 / 0732 112 000 / 020 226 2000
Email: [email protected]
https://twitter.com/KeEquityBank
https://www.facebook.com/KeEquityBank