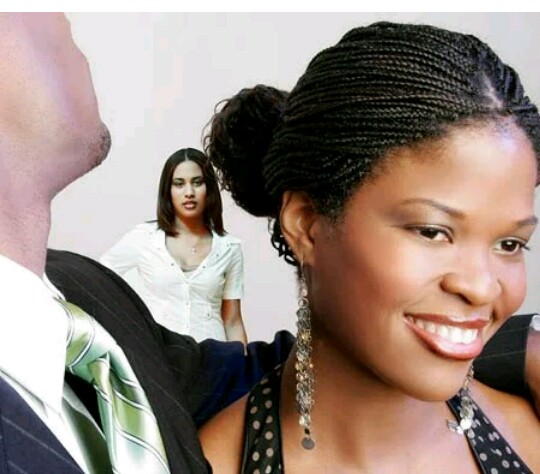 A Fourth Year An Open Letter To His Mpango Wa Kando
Mpango wa kando or side dish as most of you call them have been here from as long as I can remember. One thing is that they will never go anywhere and fact is most are here to stay. Ladies like being treated with all the finer things in life.
These young "gashungwa's" will bounce on any men with a heavy pocket.
But dear women should you really blame her? probably most of the blame should be directed to the Man for being selfish.
This is an open letter a forth year wrote to his mpango Wa kando.
"Dear Mpango Wa Kando,
Through The Tears
I know I started reasoning with my manhood
instead of my brain,
When I let all that I had built for years go down
the drain,
Dear 'mpango wa kando',before a word you say,
Know that the same sun that melts wax also
hardens clay!
I just met you the other day,
But we have done more than I did in many years,
With my girlfriend who is now drenched in tears!
I must admit in your charm I overdosed,
But I never kept my two eyes completely closed!
I could see how our affair took a great toll on my
girlfriend!
Whenever we met in expensive hotels,Through the
shiny forks and glass plates,
I could see my future wife feeding the children and
covering my meal,
I could see her coming out of the shower and
putting on her night dress,
I could see her checking the clock and getting
worried,her heart racing fast.
I could see drops of tears dripping from the
corners of her eyes and soaking the pillow that
she held tightly on,
When the clock ticked past midnight!
Whenever we went for picnics and kissed by the
waterfall,
Through the reflection of the crystal clear waters,
I could see her making tea and poring mine in the
thermos flask.
I could see her trying to reach me over the phone,
I could see tears swelling in her eyes when she
watched the tea getting cold inside the flask!
Dear 'mpango wa kando',
Whenever we were together,
I never kept my eyes completely closed,
Whenever we spent the night at your place,
Through your face that shone bright after a night
of steamy sex,
I could see her applying for a loan to pay our
house rent,
I could see her buying for me new pair of
shoes,
I could see her passing by the supermarket to get
my favourite body spray.
I could see her placing the cologne beside the
bed,hoping I come home soon,
I could see her hugging my picture!
Dear 'mpango wa kando'.I can't continue to see
you anymore,
I'm going back to my girlfriend,
Prevention is better than cure,
I'm going back to she whose love is pure.
She who has stood by me through thick and thin,
Righteousness and sin,
She who is taking care of me.
You are just but a passing wind,
Which brings with it heavy clouds that never bring
rain!
Through the tears in my girlfriend's eyes,
I could see the love inside her heart!