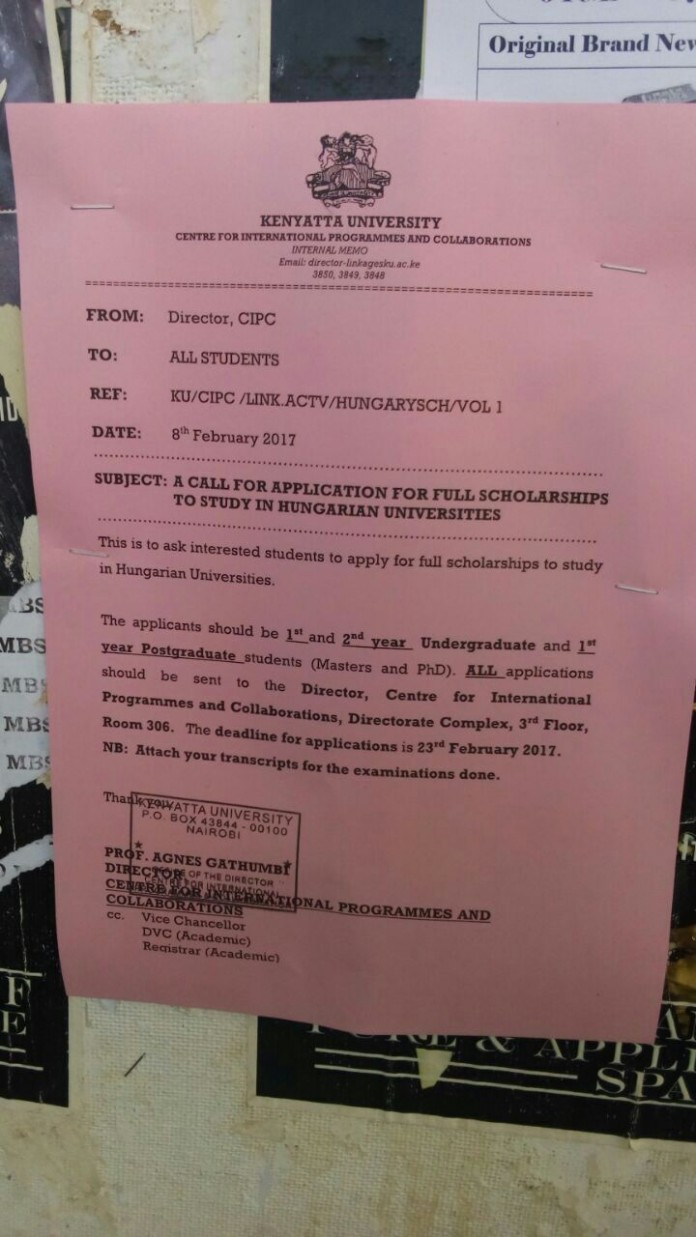 This is to ask interested Kenyatta University students to apply for full scholarships to study in Hungarian Universities.
The applicants should be 1st and 2nd year undergraduate and 1st year postgraduate students (Masters and PhD). All applications should be sent to the Directir, Center for International Programmes and Collaborations, Directorate Complex, 3rd Floor, Room 306.
The deadline for applications is 23rd February 2017.
NB: Attach your transcripts for the examinations done.