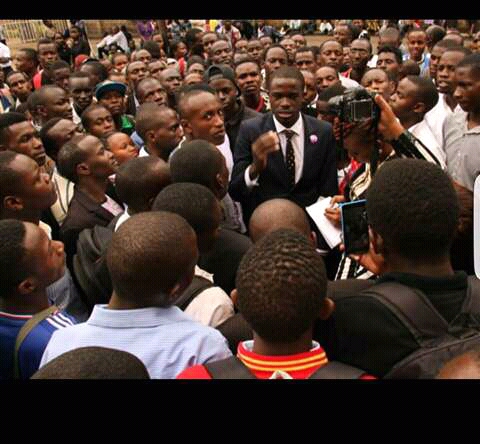 Fifteen university students have gone to court to challenge the law that restricts leaders to hold office for only a year.
The Kenyatta University Students Association, KUSA, sued the education Cabinet Secretary Fred Matiang'i, the Commission for University Education (CUE) and the Attorney-General over the Universities (Amendment) Act 2016.
They want the law, which takes away powers of university students to elect their leaders directly and allows such elections to be done through an Electoral College system, to be temporarily stopped from being effected.
The students argue that their elections rights would be violated if the new law is enforced and that the electoral system as provided in the impugned Act is not in sync with the electoral principles under the Constitution which dictate fair representation as well as equality.
They are aggrieved by the fact that the Electoral College system only allows chairperson, vice-chairperson, a treasurer, secretary-general and three representatives from each department, school or faculty in a university, to be members of the students' council.
In their case documents, they claimed that university students ought to have been involved in the legislative process of that law.
"The limitations introduced are unjustifiable in an open democratic society and violates the constitution, in any event it limits the right to participate in elections," their lawyer said.
According to the students, if the new disputed law is implemented, universities such as Kisii and Mount Kenya who have their elections already slated for January 27 and February 3 respectively, will be prejudiced.
"Pending the hearing and determination of this case, we are seeking an order to suspend the implementation or operation of the Universities (Amendment) Act 2016 especially Section 18 of that law," their lawyer added.
The students also allege that the law was passed without involvement of all stakeholders involved.
They are specifically opposed to the constitution of the new students governing council as per the new law and want it quashed.