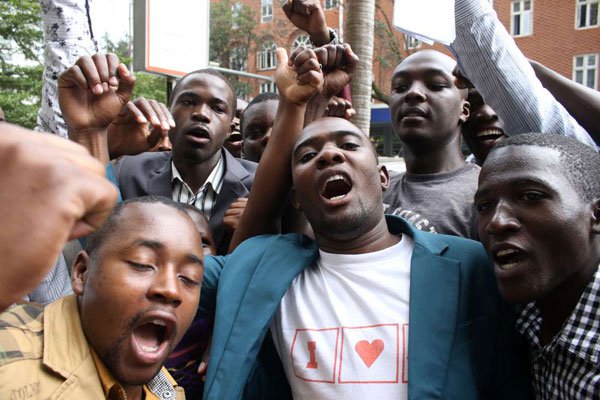 The government has finally started funding students based on the courses taken at universities.
The funding system that took effect this month will see a student studying dentistry get the highest funding, at Sh600,000, while the lowest funding, of Sh144,000 per year, will go to a student taking a Bachelors of Arts (general) degree course.
A student studying medicine will receive Sh576,000, while one taking veterinary medicine will receive Sh468,000.
A student taking a pharmacy degree course will receive Sh432,000, engineering (Sh396,000), architecture (Sh384,000), built environment (Sh360,000) and agriculture (Sh324,000).
Students studying education (science) per year will get Sh288,000, science (Sh264,000), applied social science courses such as hospitality and tourism (Sh240,000), business and law (Sh216,000) and applied humanities (Sh180,000).
PUBLIC UNIVERSITIES
"The differentiated unit cost will be applicable to all universities (public and private) receiving government-sponsored students subject to the available budget," said Universities Fund Board chairman Kinandu Muragu in a letter to universities dated September 7.
A total of 88,626 candidates placed in 59 universities reported this month, with 71,089 students being admitted to 31 public universities and 17,368 in private universities. Last year, the government announced the new model of funding students based on the actual cost of their courses.
This is a departure from the past where universities were funded depending on student population, which meant that universities such as Moi, Kenyatta and University of Nairobi received more funding. Currently, the government allocates a uniform amount of Sh120,000 for every student enrolled in a public university.