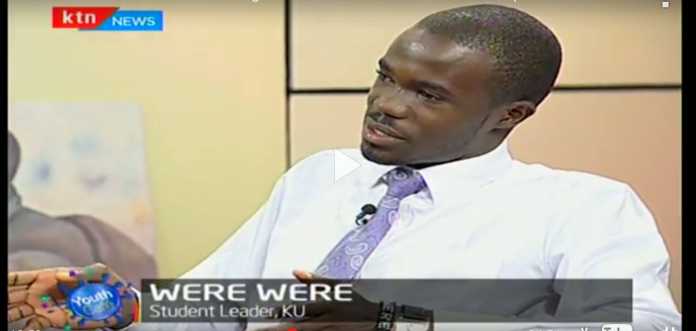 The terms of student leaders in universities which are limited to two terms of one year each will remain in force.
This is after the High Court, Thursday, threw out a case by Kenyatta University students contesting the limits on grounds that the amended laws have taken their power to elect their leaders.
Judge Chacha Mwita declined to quash the Universities (Amendment) Act 2016 saying the changes will ensure leadership in learning institutions reflect the diversity of the people of Kenya.
"I see no fault in the changes since there was public participation before the law was amended. The changes modify the manner of election and introduce gender parity and national consciousness in the student leadership in the institutions of higher learning," the judge ruled.
The limitation, the judge said, is reasonable in the circumstances as they will have positive effect on representation.
According to the new laws, a student leader will serve two terms for a period of one year each and bars finalist students from offering themselves for election.
The changes also seek to ensure gender parity because not more than two-thirds of either gender occupies the positions, as well as taking care of students with special interests.
The case was lodged by Kenyatta University Student Leaders, University Students Association, and KUSA led by Samuel Were and 14 others.
Judge Mwita rejected claims by the students that there was no public participation over the changes introduced by the Universities Amendment Act 2016.
The Commission for University Education had through lawyer Stephen Gitonga, argued that it was necessary to limit the terms of student leaders to ensure that the students' leadership was aligned with national values and principles of governance.
The Commission submitted that none of the students rights have been infringed since their right to vote and participate in elections has not been taken away.
The adjustments will ensure that there is student representation from all schools, faculties as well as satellite campuses through student council that derive power from the entire university.
The students were also aggrieved by the new way of electing student leaders through an electoral college terming it an infringement against the principle of universal suffrage.
However with regard to the above, the court held the mode is justified since it is meant to achieve fair and equitable representation as well as orderly elections in universities.