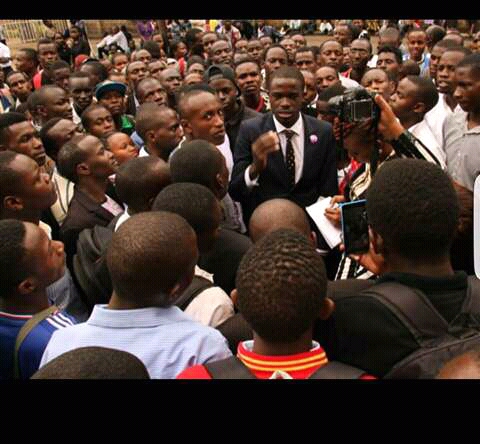 KUSA President has affirmed commitment to uniting the university and serving all students without discrimination. The head of Kenyatta University Student Association said university management should join hands in building a university they will be proud of.
"On this particular issue, I have noted with greatest concern, the laxity and lethargy on the part of the university management to promptly compensate the Nyayo Zone students. The funds were supposed to be released by 28th of Dec, last year. This agreement has been blatantly breached. We are therefore giving them up to

3rd January 2017

to fully wire all the money into students' accounts. Consequently, I have received information of students being harassed and intimidated following the genuine voices they raised on the Nyayo zone issue. Again I warn the management to desist from harassing comrades and to let students know that no one will be suspended or expelled whatsoever," Mr Were said.
This comes after leaving the country to Somali land, University of Mogadishu (Jamaacada Muqdisho). Where he worked with the United Nations Political Affairs for Somalia (UNPOS) by leading a team of young experts, scholars and Pan Africanists in research and strategy in efforts to realize peace, security and progress.
Earlier DATE : 28/12/2016, Deputy President Doreen Mwenda had reported urging Nyayo residents who submitted their details to check their monies in their respective bank accounts as from Thursday, 29th Dec 2016. She, however, said to those who never submitted their details to check their names in the list on the University website and make sure they submit their details through the email provided.

KUSA Finance Secretary Francis Madungu, clearly embarrassed by the revelation, has reacted with measured circumspection. He has promised serious consideration of the report. Yet even with this obvious and commendable caution there were worries signs. He said he support the KUSA President's stand over the delay on compensation of Nyayo Zone students. He added that the inquiry should be concluded

tomorrow

and findings made public. In this regard, "We demand that the money be channeled to their respective bank accounts not later than 3rd. I oppose any attempt to frustrate students who genuinely aired their grievances in regards to the Nyayo zone relocation and compensation. No student should be suspended or expelled. Our union exists to unite students and protect their welfare. I believe our Union is only as strong as is united and weak as is divided." Said the KUSA Finance Secretary.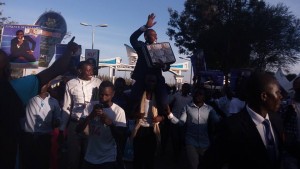 A statement from KU Comrades Forum, said the KU WatchDogs had not received reports of missing names. Comrades groups dismissed the reports, saying the names were unavailable and the report was released prematurely. New year reports of the leaked internal report did not include replies and queries it raised. The students comments were unfortunate and regrettable and did not represent their philosophy or stand as a student.