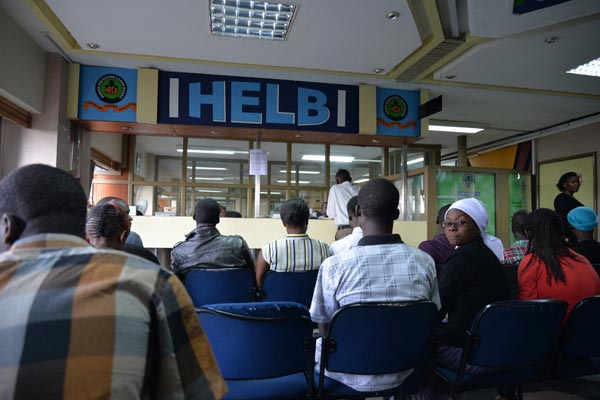 HELB Offices | K.U-Comrades Forum
Kenyatta University Student's Association (KUSA) will hold a mass action next week on Tuesday if HELB will not have released the attachment / Practicum money by Monday. "We shall go lock those HELB offices and kick those staffs out since they aren't helping us at all." Said the KUSA Sec Gen and Spokesperson Stephen Mwadime on the matter.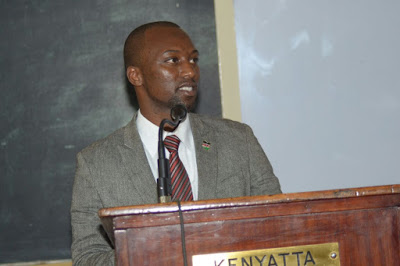 KUSA's Spokesperson Stephen Mwadime addressing students | K.u-Comrades Forum
This comes after Kenyatta University students have, for the last couple of months, been complaining about the delayed disbarment of funds. The Higher Education Loans Board have been under scrutiny since mid-last year when they delayed the reporting freshman's loans to November and reduced the amount allocated to the continuing students by half.
As the Student's Union we are disgraced by HELB officials, who seem not to work to the interests of the students.
This means that students will have to meet their own tuition, accommodation and living expenses for the longest while, some of who cannot afford the given kind of lifestyle found in the urban areas where such universities are located.
"Since when have students chased for their loans? These officials are on slumber and the comrades will awake them. I miss the days of governor Cheboi as C.E.O HELB, we never had such problems."
"Yes, I'm disappointed in that we submitted out list on 8/3/2015 to HELB, a 72 page document, and only a handful in that list has received their money, the rest have not." added Mwadime.
When asked, the HELB officials claim that they do not have the said list with them. I honestly wonder who is playing tricks on the other in this case.
University hostel charges average Sh3,000 per semester while private hostels charge as much as Sh7,000 per month. Most learners depend on university hostels for accommodation because they are safe, cheaper and conveniently located close to lecture halls. But lack of cash may see them locked out of the hostels, which are given out on a first-come, first-served basis.
The funding crisis may see poor but bright students who depend on State loans and bursaries miss lectures and accommodation. Many may be forced to defer their studies.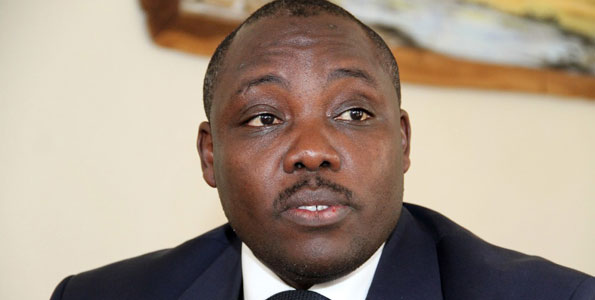 Helb CEO Charles Ringera.
"They seem to be more interested in public relations than serving comrades who are the stakeholders of the board. HELB C.E.O Ringera and his team will be flushed out by the comrades come Tuesday!". Added the KUSA's spokesperson.