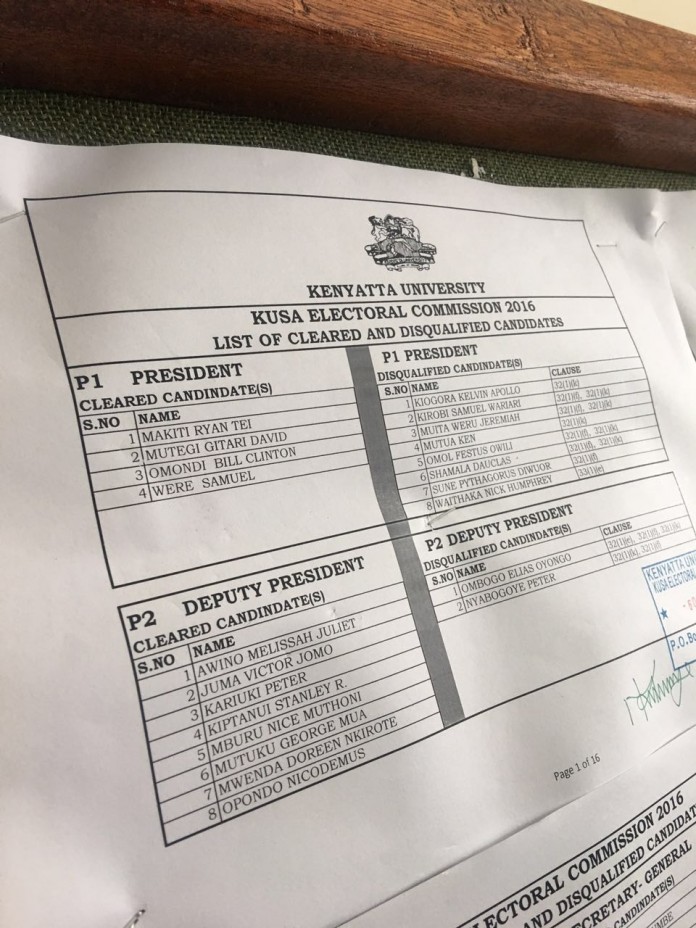 The long awaited KUSA Election Nominees 2016 list is out!
As speculated, the presidential seat nominees were quite competitive with 4 of the once who had applied being awarded. Check above for the list.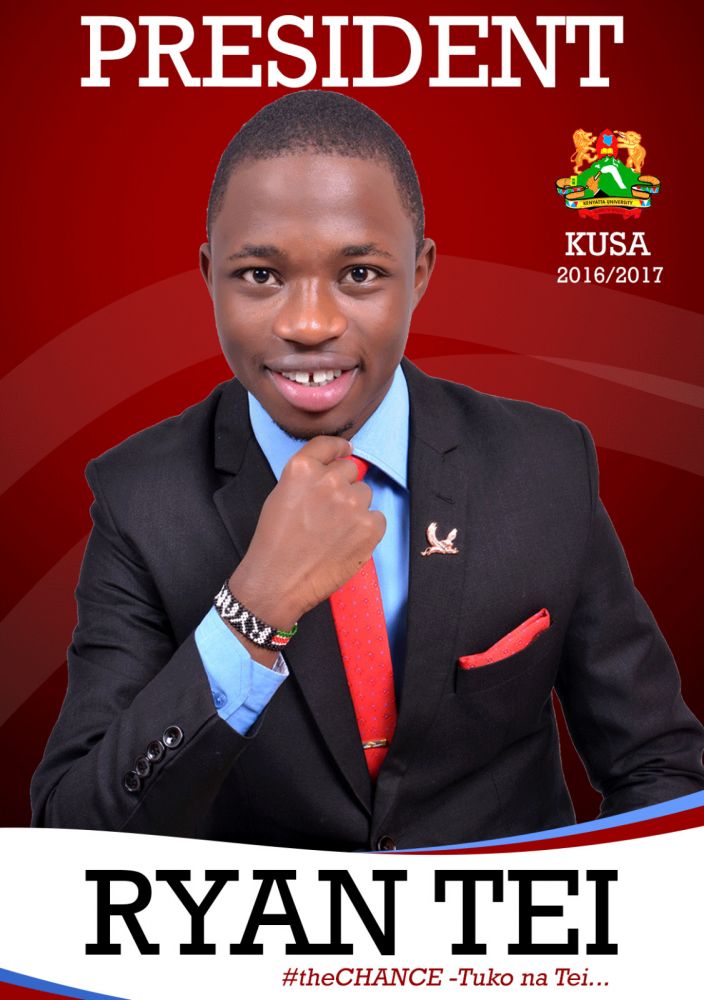 Unfortunately, the former Academic Sec, Nick Waithaka has been denied the chance to view with the admin giving him a stern warning concerning his involvement in what the university sited as "inappropriate conduct" in relation to info he had passed on to the students.
This came as a surprise to his supporters!
Also; it seems ladies in Nyayo 1 are not interested in KUSA elections; in a letter from the KUSA Electoral Commision, they are requesting for someone…anyone from Nyayo 1 to get the nomination letters from their offices: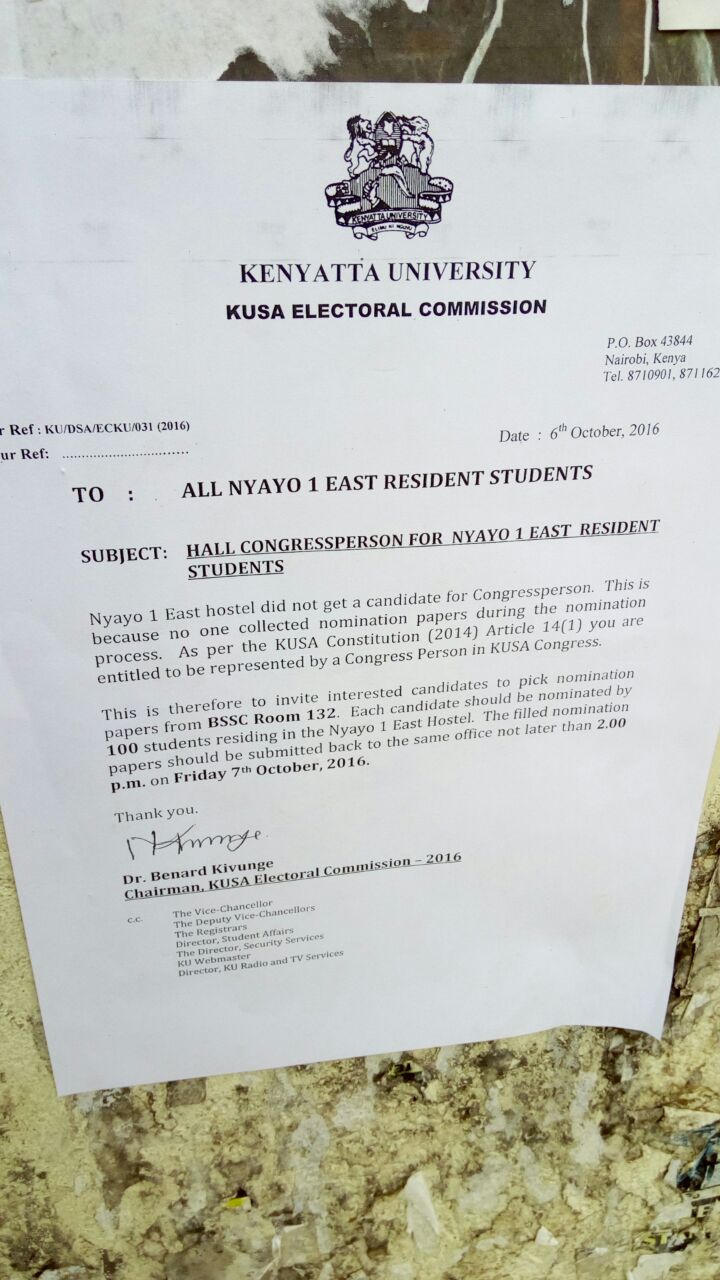 Let the games begin!
On other news, here's the list; (part of it – the rest will be posted in tomorrow.)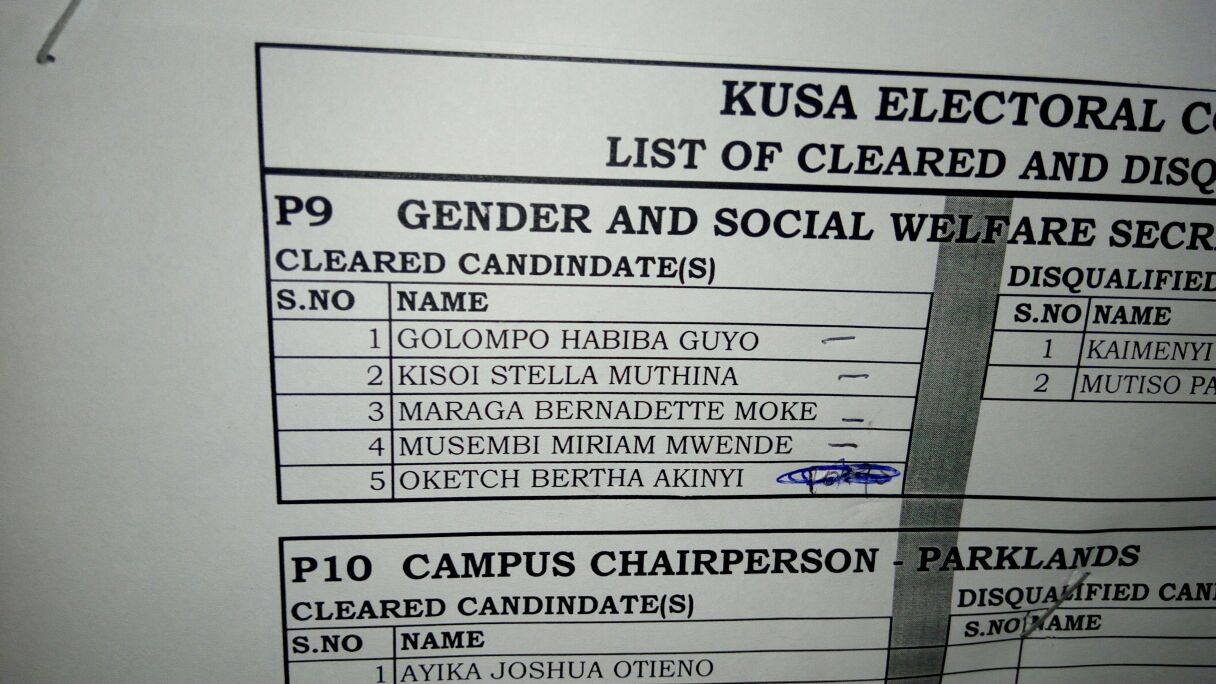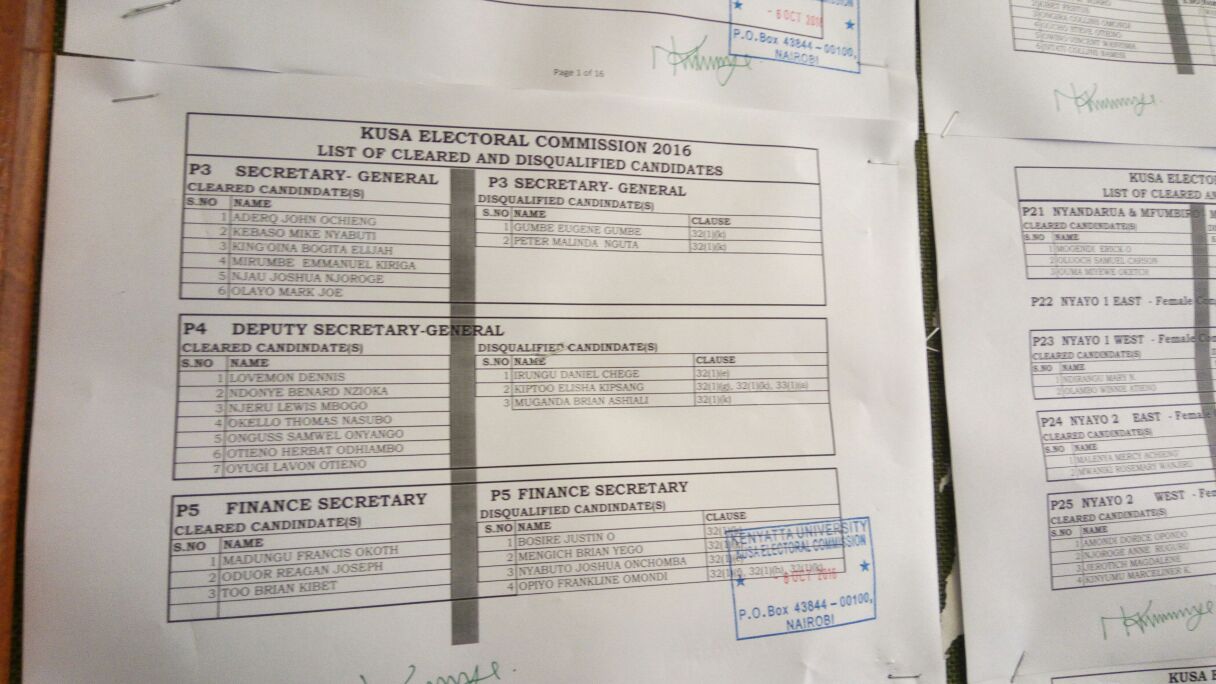 Here's something for the KUSA Elections 2016 candidates from us;