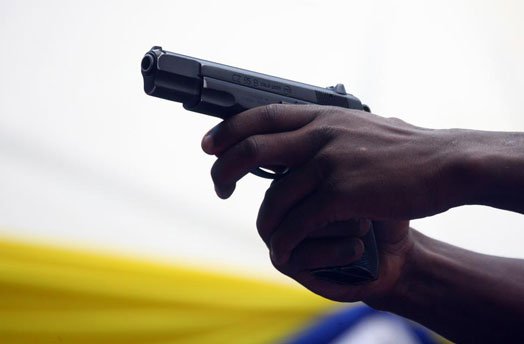 A university student is recovering in hospital after he was shot by a gang and his laptop stolen.
Derick Kirima was walking towards Kenyatta University with his laptop bag on Monday when a motorcycle stopped next to him.
According to Derick's friend Geoffrey Onyango, who was with him at the time, the motorcycle had no registration number and had two pillion passengers.
The motorcycle stopped next to the two students and one of the passengers drew a gun and shot Derick before making away with his laptop bag.
Derick was then taken to Kenyatta National Hospital where he has since been stabilised and is undergoing treatment.
Police are investigating the incident and the search for the armed suspects is ongoing.