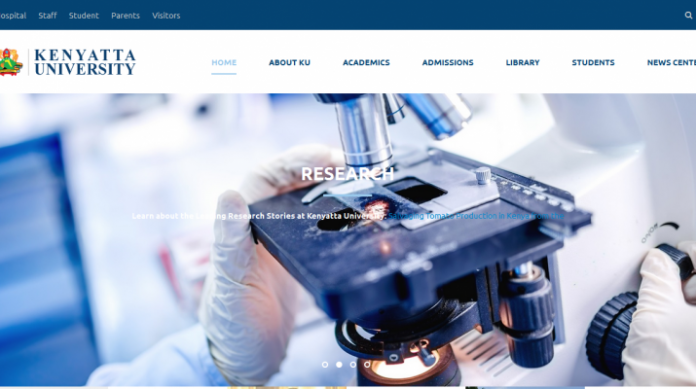 Kenyatta University has today launched a new mobile app and website making it the first university in the country to launch one as it awaits other university to copy. The new website is an upgrade of the original website http://www.ku.ac.ke/ that adds new features and makes navigation through the website more organized and easier.
The event took place at Kenyatta University amphitheater and was marked with celebrations and entertainment.
Speaking before the launch, students praised Kenyatta University management for coming up with such a great idea to create a mobile friendly website, and more, the first ever app for the university.
The application is developed with the goal of improving service delivery to the students, staff and the general public.It is aimed at enhancing communication around the university by providing instant access to information, memos, notifications and events in campus.DOWNLOAD THE KENYATTA UNIVERSITY ANDROID APP HERE.