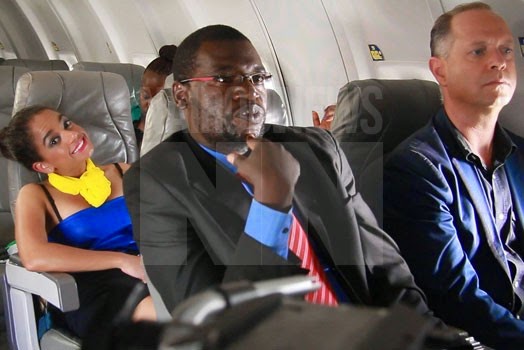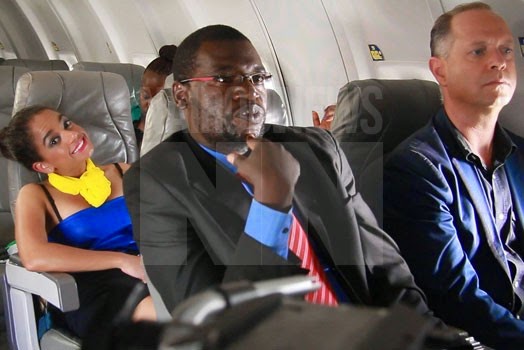 A scene from the Intellectual Scum film that was shot on a plane. PHOTO | NAIROBI NEWS
By EVELYNE MUSAMBI
In Summary
Varsity students hoping to bag yet another international award with their new short film Intellectual Scum
The duo, Njue Kevin and Bill Jones, who have now formed a production company dubbed
Rocque Pictures
produced their third short film "
Intellectual Scum
" that has been selected for this year's awards.
The film is based on an article written by Field Ruwe You Lazy Intellectual African Scum that went viral in 2012.
Intellectual Scum the film was shot in Kenya on a low budget by the university students who are hoping to bag yet another international award for the country.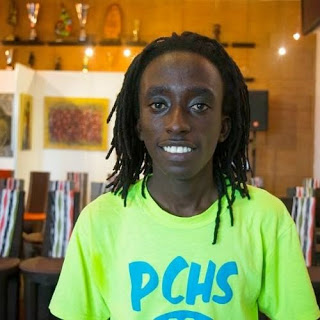 Kevin Njue | K.U-Comrades Forum
"It was a humbling opportunity for the author of the article to grant us the rights to film and deliver the message as it was captured in the article," the film director
Kevin Njue
told
Nairobi News
.
The students who are still new in the film industry have received yet another ZIFF selection this year in the short film's category.
FILM STARS
This year's ZIFF awards will be held in Zanzibar starting July 18 to July 26 where several other Kenyan productions will also be seeking to be awarded.
Intellectual Scum
which made history as the first Kenyan short film to be shot on a plane has also been selected in the
Cork African Film Festival
scheduled to be held on May 15 to May 21.
The film stars
Patrick Oketch
, popularly known for his role in TV series
Mother in Law
as Chali, as Field Ruwe and Jason Corder who plays Walter, the white man who calls Africans 'Lazy intellectual scum.'
Other stars in the film include
Mali's
Mkamzee Mwatela (Usha) and Kevin Samuel who plays Richard in the same TV series that airs on NTV.
Intellectual Scum opens with a scene of a typical Kenyan market where the white man, Walter losses his bag to snatchers then proceeds to a plane scene where his dialogue with Ruwe refers to all African as lazy.
There is a news set up where studio guests Walter and Kevin Samuel are interviewed by show host Mkamzee Mwatela on the state of the African continent.