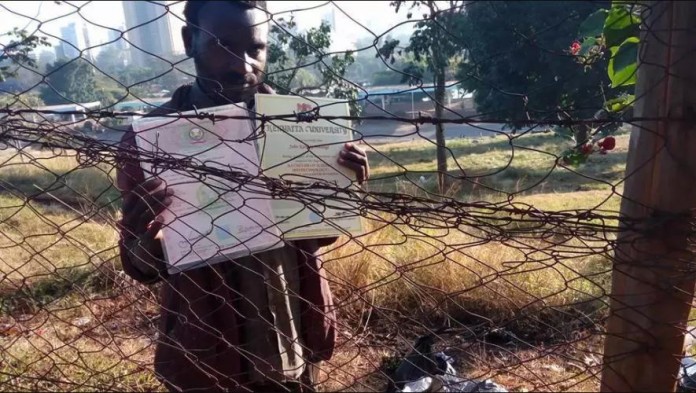 A disturbing story has emerged of a Kenyatta University graduate who lives in the streets of Nairobi as a beggar as he cannot find a job four years after graduating.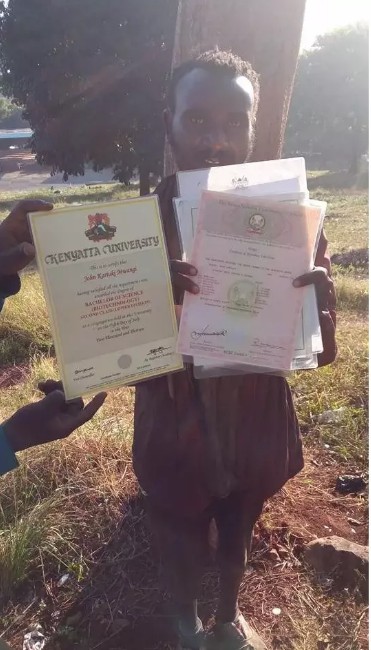 John Kariuki Mwangi is an orphan who schooled Njenga Primary School in Kiambu. He joined Starehe Boys Centre where he did his in 2003 and scored A- (minus).
He was admitted to the Kenyatta University where he was supposed to undertake a Bachelor Degree in Biotechnology.
As an orphan, paying school fees became a problem for him. So he was in and out of college with the money he received from HELB.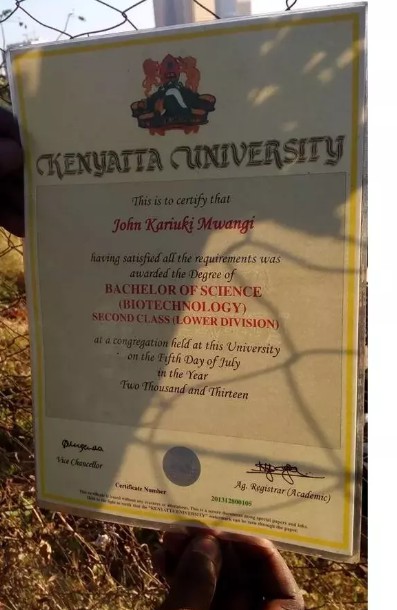 He eventually finished his university education in July 2013 and hit the streets looking for a job.
Unfortunately, four years down the line, John has never secured a job and now because he has no one to call a relative, lives in the streets of Nairobi as a beggar and a cart pusher.
His story was narrated by Ndungu Nyoro.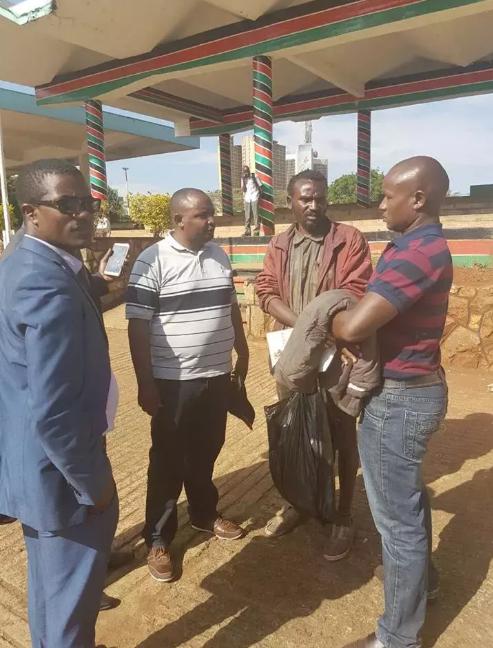 Nyoro said he has met John in person and he desperately needs a job or something like a small business to save his life.
However, help has come for John.
After his story was shared, his former Starehe Boys Centre classmates showed up and found him at Uhuru Park.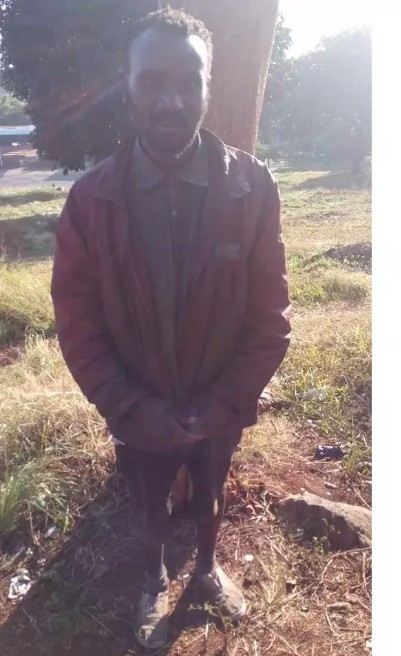 His relatives too showed up and revealed that John has a mental problem, schizophrenic.
They have promised to help John.