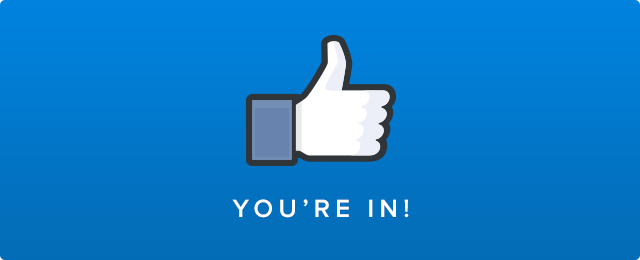 The KUSA Awards 2016 nominations ended on 27th February 2016 and the names (and images) are up for your voting on Facebook!
After extensive consultation and student's demands for an easier method for voting in the KUSA 2016 awards , the award's committee agreed to holding the award's voting on Facebook. They as such have created the KUSA Awards 2016 Facebook Page (Link) where you can simply (like the page and) go through their timeline – with the awards categories on their own posts with pictures of the nominees. Simply like the nominee's picture/photo to vote for him or her!
That simple!
The voting is currently underway…
Now, on the matter of the topic, you can further invite all your friends on Facebook to like the KUSA Awards 2016 Facebook page to encourage maximum voting by simply using the following method:
On Google Chrome;
install an extension called invite all by clicking on this link:
https://chrome.google.com/webstore/detail/facebook-invite-all/inmmhkeajgflmokoaaoadgkhhmibjbpj?hl=en-US&utm_source=chrome-ntp-launcher
2. Install it on your chrome browser: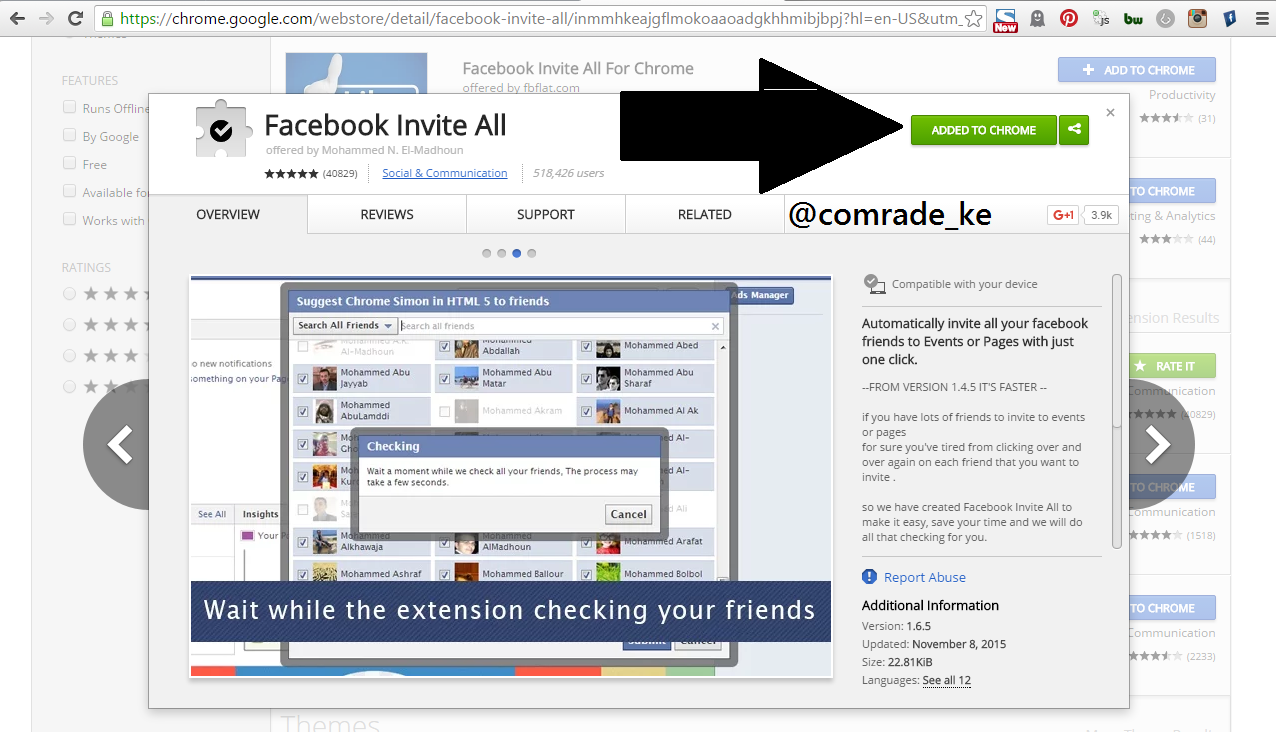 3. Navigate to KUSA Awards 2016 Facebook page (Link),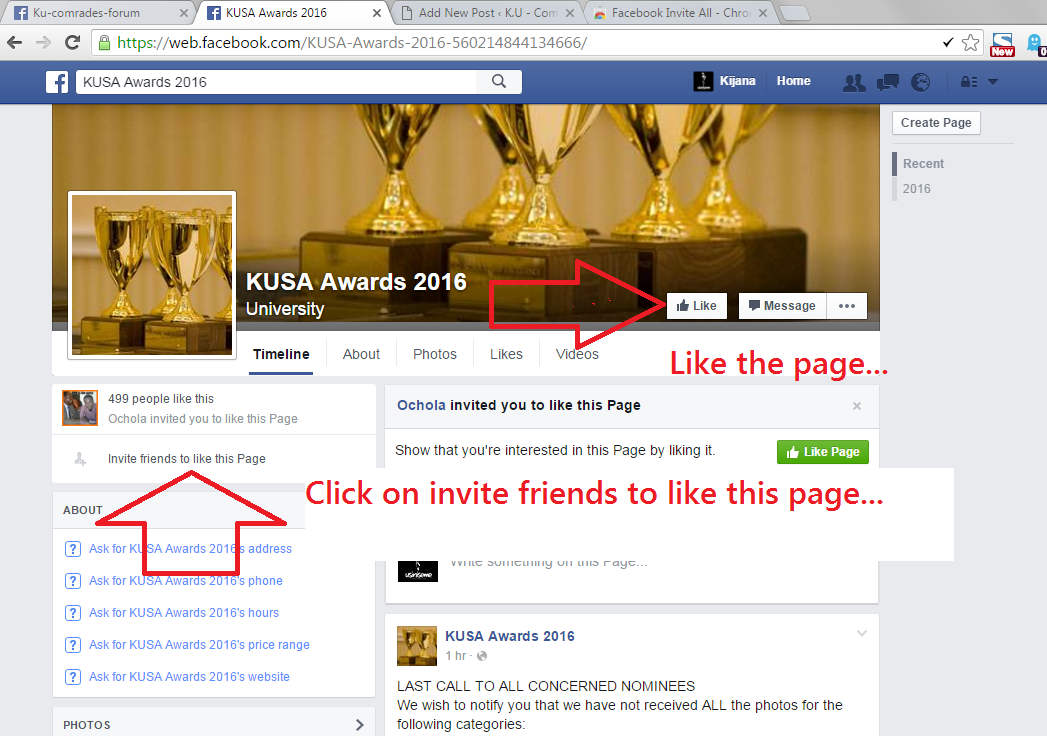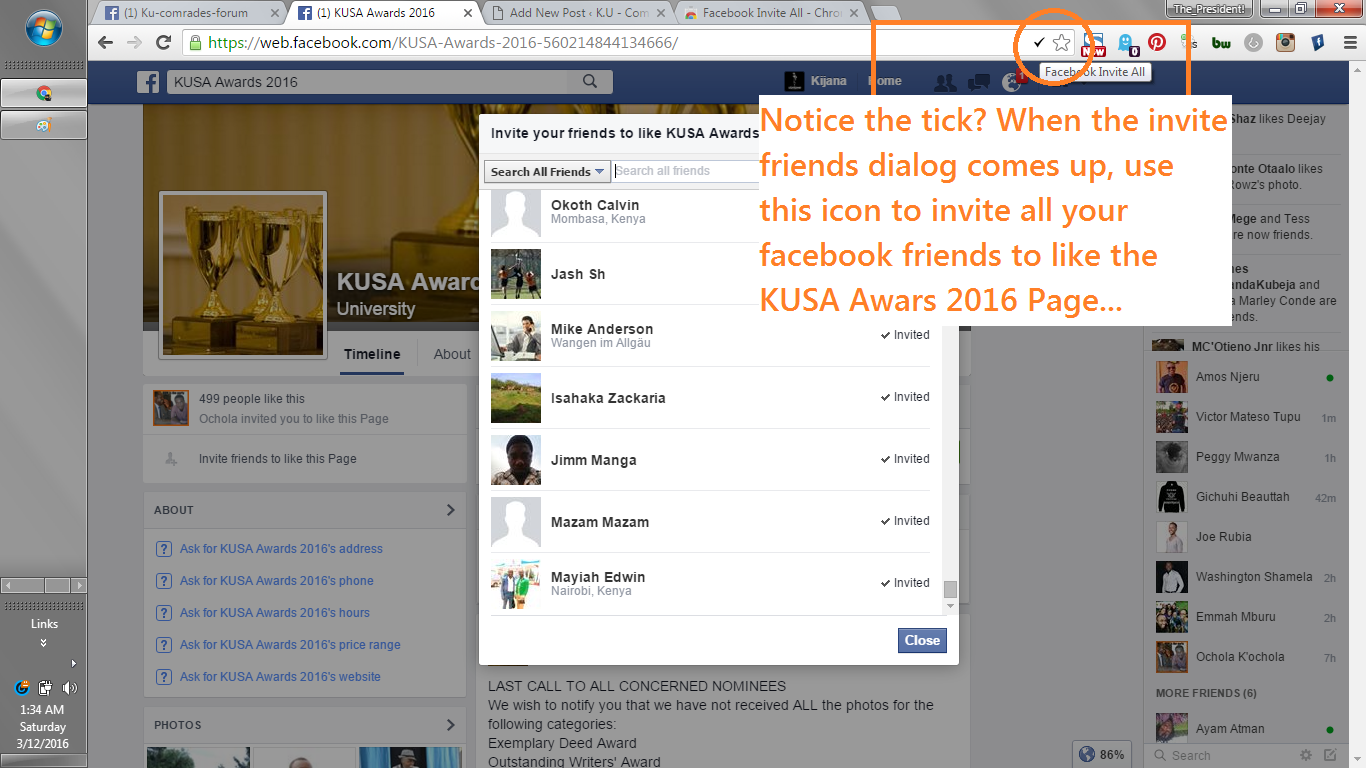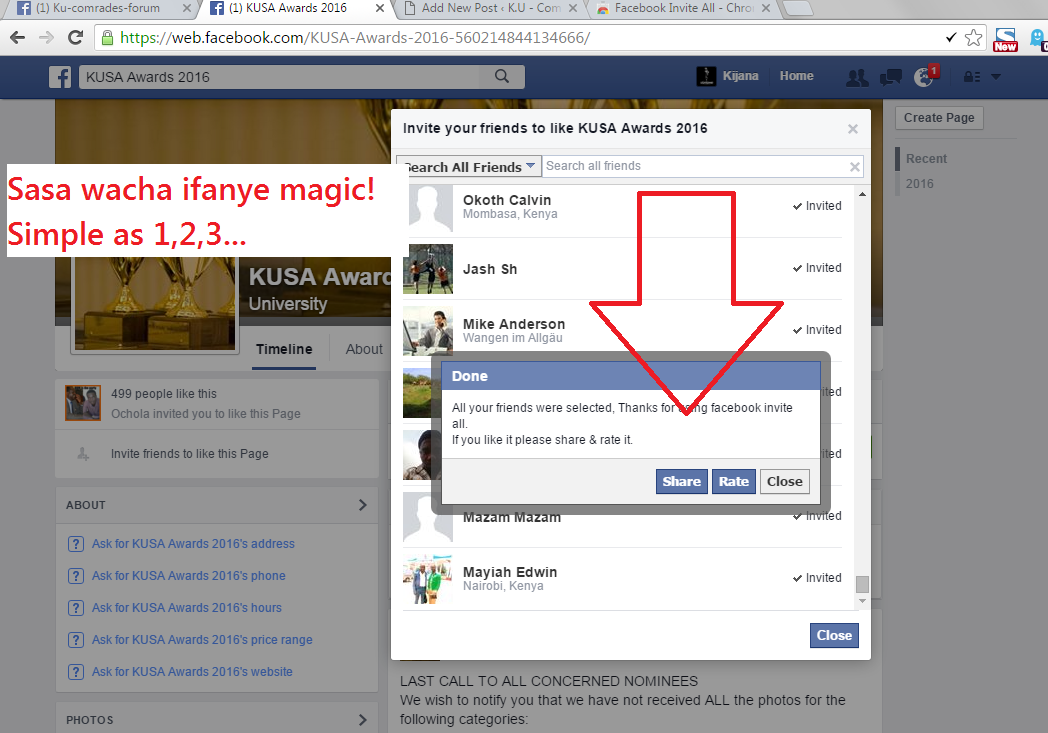 If you do as instructed in the images above, you're good to go!
You may have attended ceremonies and shows that they have hosted….it's time to vote for your favourite by liking their photo……and the nominees for MC OF THE YEAR AWARDS are…

Posted by KUSA Awards 2016 on Friday, March 11, 2016
Second on the list,……Vote for your favorite by liking the photo…..and the nominees for OUTSTANDING MODEL OF THE YEAR AWARD (MALE CATEGORY) are…

Posted by KUSA Awards 2016 on Friday, March 11, 2016