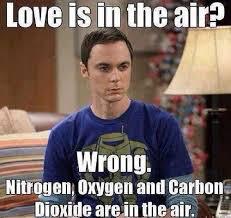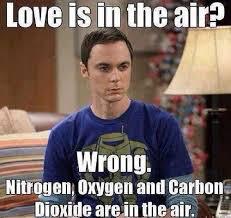 As a Fraud Kenyan man, I love "Nyama Choma", escorted by a Full Battalion of ugali the only meal that can end tribalism in Kenya and of course some lubricant "Soup".
I'm not the guy who has a personal hair stylist, I got Barberic Phobia ever since I was 9 years after an hawk peed on my grandfather's head when he was having his usual shave on Chini Ya Mnazi Kinyozi .
It wasn't really a mnazi, but the Barber had dedicated his  organic barber shop to   his wife whom he met in one of his business trips to Mombathanias he called it. "Akili ni nywele, lakini genius ni upara" was his business slogan with entertainment being offered by "Tunyoni Melodies "it was a live band offered by the birds.
When a bird pees on the head of a village elder, it's a sign of a bad omen. Nobody knows the origin of the hawk, which later grabbed the tree and built its nest on the top branch. It was not just an ordinary bird nest; it took the intervention of the village contractor to demolish the nest after the village charcoal burners led by Mwangi wa Makara used smoke from burning chilly to evacuate the birds.
I suppose my friend Smith   will be underlining the word Barberic Phobia, as a graduate from "Hanavision College "I have discovered that the phobia for barbers is called Barberic Phobia it will soon be released in the second edition of the Dictionary of Doom.
Back to my cheating  meal, Njugunas is my personal meat place, it is the only place where men can multitask, men can discuss politics, football and cars, you realize the word woman does not appear on the list. Any discussion on women will have you thrown out by the "Soldier"; Njuguna will issue you with a two-week suspension letter.
Some men will try to appeal for violation of their right to speech but Njuguna is a man always a step ahead, this conversation will follow.
"Mzee, mtu wa heshima kama wewe,kwa nini unataka kuharibu biashara?"Hiyo suspension ni favor nimekufanyia, ama unataka nitumie bibi yako video youtube ajue kwa nini umepita weigh bridge ya kitanda ya 4 by 6?"His statement will end in kikuyu "Gŭra kiro igiri,wainuke kana Mŭtŭmia aponyoke na private developer."The words wife and private developer will make a man  go home before   the investor builds a "Mpango wa kando wall"
A certificate of appreciation from the Maendeleo Ya Wanaume Organization  is fixed on the right wall. Men will admit that Njugunas has saved them the boredom of sitting on the couch pretending to be reading the newspaper waiting for a question to pop out "Utakuwa free on Saturday, watoto wa Carol wanakuja kusalimia auntie". Why do children go to their aunties and not uncle?
Thanks to one of your Njuguna Associates who has invited you to his daughter's dowry payment, you can't miss "Pombe ya mtoto".
After Sauti Sol released Sura Yako song, more men are now visiting Njugunas where it is a men's only kitchen, nobody has to worry aboutKukaliwa Chapati.
Economists have predicted that the number of men streaming the joint will increase as valentine day approaches. For the vegetarian men, there is always Kachumbari and some bones to carry home for those with improved organic security system. "Dogs"
Njuguna is now investing in labeled meat; meat will now be wrapped on customized papers, with the customer's name. This strategy has increased sales on coke. Producers of live balloons should maybe start branding their products with names as a family planning technique with a warning "Any purchase of more than one name will result to immediate divorce".
No need for the ladies to panic, Njugunas is the best place to be, if your man doesn't love football, doesn't visit the Njugunas, not a police officer and always gets home late, the only thing you are likely to get on valentine's day is a coke with your name labeled on it.The roses, wine and chocolate are likely to be enjoyed by the lady saved "Project Langata" on his phonebook.
Your marriage certificate is just a certificate of doom. Thanks to google, it won't answer the question "Where will be my husband on valentine's day?".
Fraud to be A KENYAN. tweet @vinskykev