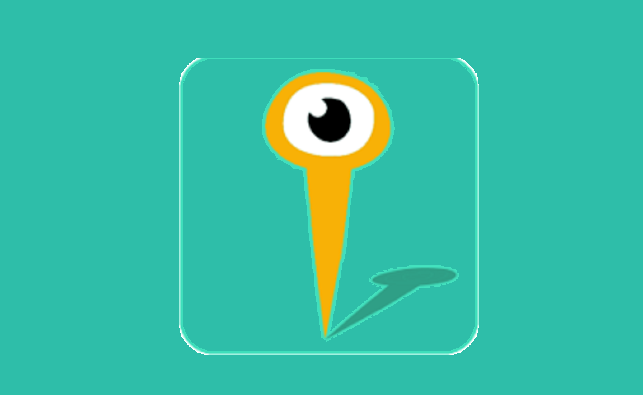 An App By Kenyatta University Students
Whoever declared smartphones as a social crippling tool had clearly not come across this app. Let alone imagine of its existence!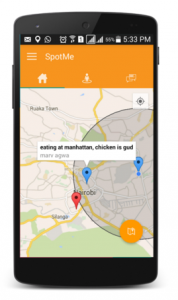 "SpotMe is the fastest way to meet up with your friends. You can easily see who's out nearby and who wants to get together. We drive traffic towards restaurants that have meal offers and events through the mutual connection of friends. SpotMe enables one to share daily activities, checking in at various locations, see what your friends are up to, quickly see who is out and about nearby and easily message individuals, groups of friends, or all friends nearby."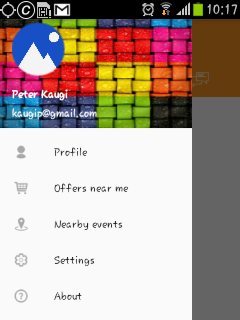 With a Google product like interface, this app allows you to create a profile in which you're expected to add your contact to easily connect with your friends, find out where they are and if busy – you can hook up with other users who're feeling your vybe!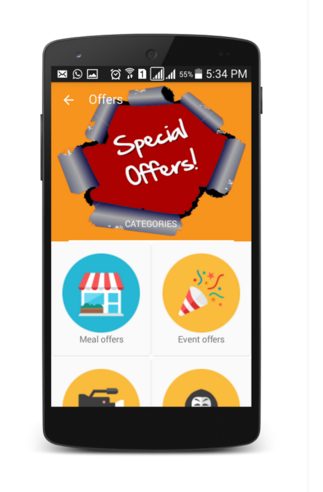 Also, the app acts as a quick access to food/restaurant offers near you thats regularly updated. I mean, food offers with that crash who's location you can now easily get – all that remain's is to check in with her at the same place and voila! Your boys who would want to try out the same place can ask you later as a reviewer!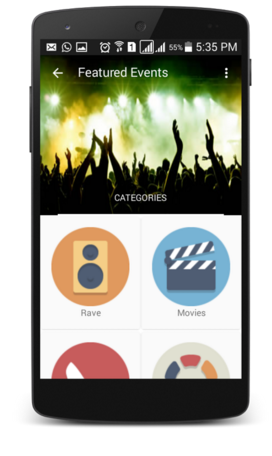 On the events bit of the app, you can find all events near you. From raves, movies, fashion, festivals, exhibitions, plays, concerts – you name them! All this at the touch of a button!
The app was developed by the SpotMe Ke team.
Download it here: https://play.google.com/store/apps/details?id=com.skillence.spotme