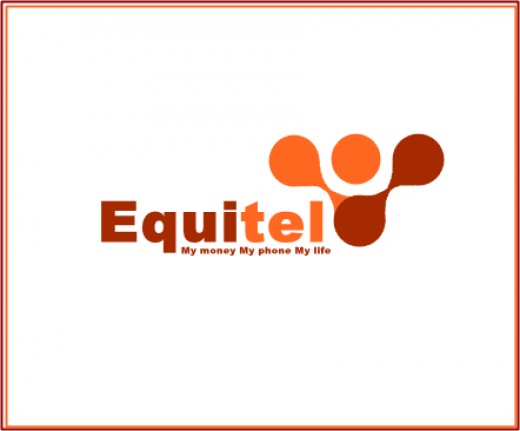 Equity has gone and done it again. With Equitel, the bank brings you freedom, choice and control over your business, life and money. The freedom and control to plan, budget, save and borrow loans to fund your dreams. The choice to stay in touch with those you love and relate with.
The benefits of Equitel
Bank on Your Hand
You can do all your banking at the comfort of your house or office through your phone. You can instantly open an Equity account by dialing *247#. You then get to check your bank balance, transfer money, send and receive cash, withdraw money, apply for a loan, repay the loan, request a statement, save, budget and fund specific goals.
Send and Receive Cash
You not only have the freedom to send money to other equitel members free of charge, you can also send it to other mobile networks (Mpesa, Airtel Money, Orange Money), other banks, global credit and debit cards. The process is easy and in the case of other equitel members, the money goes directly into Equity Bank Accounts.
Pay Your Bills
If there is one thing Kenyans hate, it is having to queue to pay the bills. With Equitel, you can easily settle your bills with Water Companies, Kenya Power and Lighting Company, Zuku, DSTV and other service providers.
Apply for a Loan
Gone are days when you would have to suffer rejection after rejection when trying to get a loan to fund your projects and investments. Can you imagine a world where you can just apply and get a loan as you are watching your favorite show on TV? This is the reality of Equitel. You can ask for a loan right on your phone. You don't have to fillin any forms. Just go to the Eazy loan Menu and follow the simple steps. It is that easy.
Cardless Banking
Being the world capital of mobile transaction, it is time Kenya moved away from ATM cards. You can just use your phone to withdraw cash straight from any Equity Bank ATM or Equity Agent. The process is safe, quick and easy.
Easy Shopping
While shopping, pay for your goods directly from your phone. You simply pay to the Seller's Equity account from the Equitel line. The money transfer is immediate and you both get notifications immediately. What's more, it is absolutely free.
Stay in Control
You can check your balance any time of day and night enabling you to plan, budget and fund your goals.
Stay in Touch
Just like a normal card, an Equitel line can send and receive messages, make calls and access internet A notification is sent to you when your airtime is about to run out. You can set up a top up standing order or you can just buy airtime from Equity Agents.
Access Information and Knowledge
The 'My Life' section gives you access to useful and exciting information. Among the topics covered are maternal health, agriculture education, financial planning and budgeting, entrepreneurship, education, financial literacy and Wikipedia.
Equitel Frequently Asked Questions
How do I Join Equitel
All you need is an original national ID card for Kenya Citizens or an original passport & valied alien cardand a valid work permit for foreigners.
How do I get an Equitel Sim Card
Just visit any of Equity Bank branches countrywide to get your sim card instantly.
Do I have to be an Equity Bank Customer to Qualify for an Equitel Line?
Yes, you will require an Active Equity Bank account in order to access and enjoy mobile banking. However, if you do not have an account you can simply dial *247# from your existing line to open an equity bank account instantly.
How do I top up my Equitel Line?
You can top up directly from your account, at any Equity branch or at an Equity Agent.
What is a Thin Sim
The Equitel thin SIM is a paper thin SIM card that is laid on top of an ordinary SIM card. The thin SIM technology enables one to use two SIM cards in one phone without requiring a dual SIM phone.
What Happens if I Lose my Mobile Phone with My Line
Report immediately by dialing 100 from an Equitel Line or +254 763 000 100 from any other network. Equity Customer Care representatives will guide you on how to block your number, protect your account and replace your SIM Card.
Contacts
You can: Call 0763 000 100
Email: [email protected]
Website: www.equitel.com
Address: Finserve Africa Limited
P.O. Box 10443-00101
Nairobi, Kenya